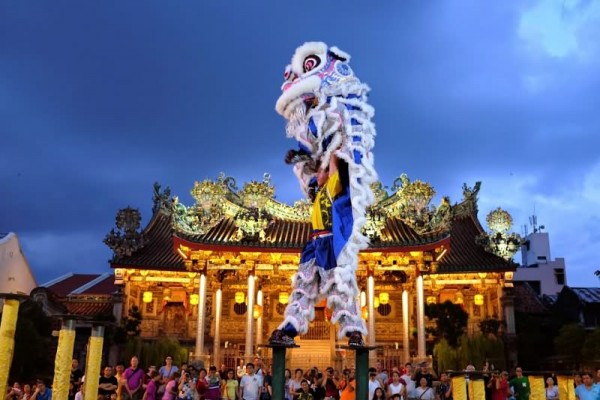 [nggallery id=19 template=notitle]
Click here for latest photos from this event
An Evening Of Lights @ Khoo Kongsi is one of the main events organised by PGT for the public where Khoo Kongsi turns on all its lights at its courtyard to accommodate interesting Chinese arts and cultural performances. Come witness and take photos of Khoo Kongsi's spectacular display of lights under the sparkling twilight! Adding on to the excitement at Khoo Kongsi's courtyard are food stalls to tantalise your taste buds and craft stalls with interesting items to take home.
Bring along your family and friends to witness the fun and interesting happenings at Khoo Kongsi! Don't leave your camera behind!
Admission is absolutely FREE!!
Date : Saturday, 26 January 2019
Time : 6.30 pm to 10.00 pm
Date : Saturday, 23 February 2019
Time : 6.30 pm to 10.00 pm
Date : Saturday, 30 March 2019
Time : 6.30 pm to 10.00 pm
Date : Saturday, 27 April 2019
Time : 6.30 pm to 10.00 pm
Date : Saturday, 25 May 2019
Time : 6.30 pm to 10.00 pm
Date : Saturday, 29 June 2019
Time : 6.30 pm to 10.00 pm
Date : Saturday, 27 July 2019
Time : 6.30 pm to 10.00 pm
Date : Saturday, 24 August 2019
Time : 6.30 pm to 10.00 pm
Date : Saturday, 28 September 2019
Time : 6.30 pm to 10.00 pm
Date : Saturday, 26 October 2019
Time : 6.30 pm to 10.00 pm
Date : Saturday, 23 November 2019
Time : 6.30 pm to 10.00 pm
Date : Saturday, 28 December 2019
Time : 6.30 pm to 10.00 pm
---
Information and photos' source:
https://www.facebook.com/penangglobal.tourism
https://www.facebook.com/LFSSPenang