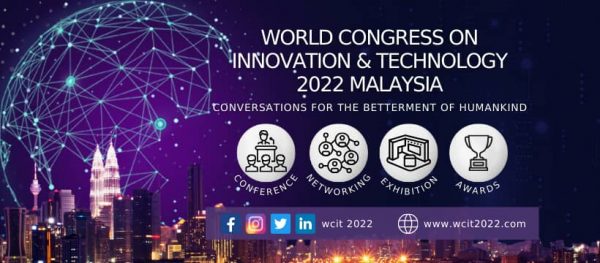 13 – 15 Sept 2022
Penang, Malaysia.
WCIT 2022 Malaysia is the 26th edition of World Congress on Innovation & Technology and it is returning to Malaysia this September. As one of the world's largest and most prestigious ICT events, it features discussions with visionaries, captains of industry, government leaders, innovators and academics from over 80 countries.
Commonly referred to as the 'Olympics of the World's Information Technology Industry', WCIT 2022 MALAYSIA sets out to be the gateway to Southeast Asia; connecting and transforming the world via a definitive global event of technology businesses.
Why Attend?
Access to Global Thought Leaders
Get the latest insights on how technology is connecting and transforming our world. Engage with world leaders and innovators on what's ahead and how we can better humankind with technology.
Clinch Business Opportunities
Seize the opportunity to gain global exposure to showcase your products and services, and generate substantive leads through B2B and networking sessions with regional and global leaders.
Discover Penang
Known as 'The Silicon Island' and home to 39 Fortune 1000 companies, 300 MNCs and 1,000 thriving startups, Penang has established itself as a hub of growth for several industries in Southeast Asia.
For more information on WCIT 2022, please visit https://wcit2022.com/.