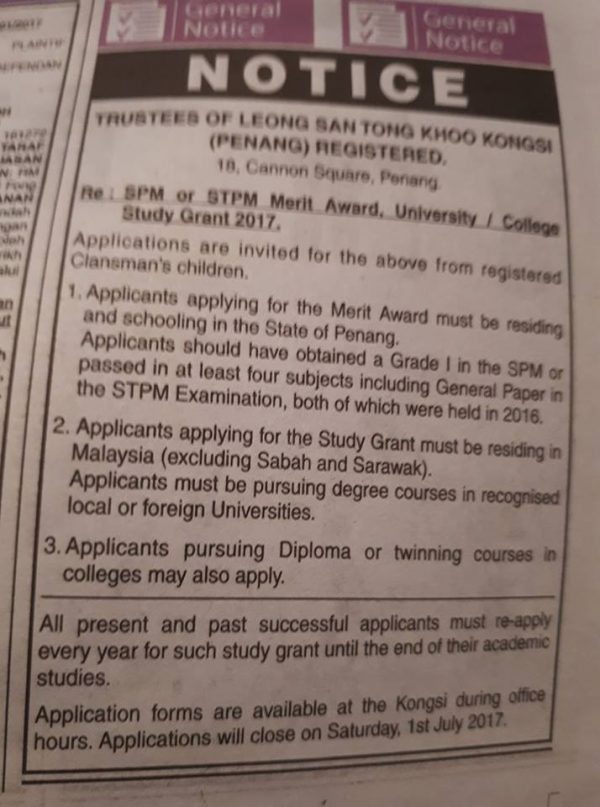 Applications are invited for the above from registered Clansman's children.
Applicants applying for the Merit Award must be residing and schooling in the State of Penang.
Applicants should have obtained a Grade 1 in the SPM or passed in at least four subjects including General Paper in the STPM Examination, both of which were held in 2016.
Applicants applying for the Study Grant must be residing in Malaysia (excluding Sabah and Sarawak).
Applicants must be pursuing degree courses in recognised local or foreign Universities.
Applicants pursuing Diploma or twinning courses in colleges may also apply.
All present and past successful applicants must re-apply every year for such study grant until end of their academic studies.
Application forms are available at the Kongsi during office hours. Applications will close on Saturday, 1st July 2017.
– Trustees of Leong San Tong Khoo Kongsi (Penang) Registered.