Tuesday May 10, 2011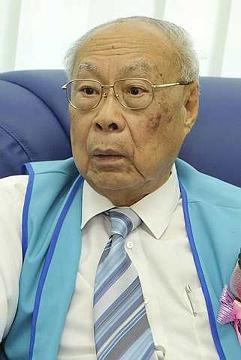 ALTHOUGH the Khoo Kongsi Museum on Lebuh Cannon, George Town, was set up in 2002, it is the not the first Chinese museum in the country, said Khoo Kongsi Museum sub-committee chairman Datuk Seri Khoo Keat Siew (pic).
He said this when commenting on the proposed country's first Chinese museum in Malacca.
Khoo said the Khoo Kongsi Museum centred on the history, contribution and achievements of the Khoo clansmen.
"The museum tells stories of early Chinese settlers who journeyed from China to Penang to seek fortune," he said when contacted.
He added that the museum played an important role in distributing useful and interesting information and history of the Khoo clansmen.
"It is more focused and localised unlike the proposed museum in Malacca which would have a wider scope as it encompasses the whole Chinese community."
It was reported on May 1 that the proposed museum in Malacca to exhibit the Chinese community's contributions to the nation would be sited at the heart of the historical city in Banda Hilir.
The museum was expected to be ready in 2013.
It was reported that the Penang Khoo Kongsi museum, located at the lower ground level of the magnificent clan house building, showcases the history, architecture and cultural heritage of the Khoo clansmen spanning eight generations.
The basement of the building was used by clansmen as a venue for wedding receptions until the 1960s before it was converted into a museum in August 2002.
The museum underwent refurbishment and was reopened to the public in May 2009.
Source: http://thestar.com.my/metro/story.asp?file=/2011/5/10/north/8602984&sec=north